Warner Robins
Bathtub Refinishing
Company
Warner Robins Best Bathtub Refinishing Company,
We Also Do Bathroom Remodeling
If you are searching for a bathtub-refinishing middle Georgia to repair your bathtub at your home, then this is the right place. Whether the tub is broken, hard to clean, worn-out, or you dislike the color, we provide bathtub repair services at a reasonable cost. Whatever the condition, call the professionals at bathtub refinishing Warner Robins, Ga to repair your shower or tub surface into a new look. We save your money in demolition and costly replacement techniques that could take several weeks to complete. The real refinishing procedure only takes 3 to 4 hours and a drying period of 24 hours. The complete procedure is done on-site. New techniques are very useful for restored, repaired, refinished, reglazed, resurfaced and recolored without removal and in minimum time.
Reasons why refinishing is a better option than replacing?
Bathtub refinishing is an inexpensive process as compared to replacing and tearing out and your tub. It costs less than half of what your tub replacement would cost. Customers can easily save up to 75% by replacing their bathtub instead of refinishing it. Further reasons include:
Minimal mess
no destruction and remodeling required
Increase the life of bathtub
and tile, or shower for 15 years
Restoration is complete in one day, while replacement requires several weeks or even months
It would cost a fraction as compared to a bathtub replacement
After the refinishing, we prefer buffing and polishing to the refinished bathtub, and convert it to look brand new. You need to follow the instructions of your bathtub manufacturers and must use basic care and maintenance guidelines. At Warner Robins Bathtub Refinishing Company, we do not recommend harsh cleaners; particularly most of the top tub companies recommend a friendly method for cleaning your bathtub or shower.
General bathroom refinishing Services
We refinish your bathtubs, showers, and sinks, but we provide services for other surfaces that we can blow new life into your home. Bathroom cabinets and the tiles covering of bathrooms can be easily recolored or refinished if needed. Forget about replacing and spending a huge amount of your money, contact our specialized refinishing to redo all of these surfaces for minimal cost. The cash you save from here you can put into use other zones of your home. General bathroom services include sink resurfacing, shower repair, and bathtub repair and refinish.
For similar reasons folks call us to repair bathtubs, they can also call us about their kitchen sinks. If you are facing chipped, discoloring, and cracked surfaces, our specialized team will solve all these issues with less downtime. From refinishing of kitchen sink to the bathroom sink, we handle all types of repair and refinish projects. We have experience and corrected thousands of different kinds of resurfacing tasks since we start our company. With professionalism and quality, our results show the hard work. From all of the time, we do this, we saw many bad refinishing tasks that called us to fix them. A wrong refinishing task is like tossing a Band-Aid to some cut, it may look nice for now but after peeling off, you will going to see an unpleasant or ugly spot. Also, you will regret wasting your money. Our bathtub refinishing work show long-lasting results and you will be amazed by looking at your sink fantastic for minimum good 10 years. If you follow, the care guidelines for bathtub cleaning the tub life span will increases.
We are happy to announce good news for you if you have a tile or shower to repair, we will repair both for you. Some showers get holes by not taking proper care and cleaning in them. Our different kinds of stuff could fall or drop into it or some other mishaps could happen. We have seen such cases where someone spinning around in hurry and smacking a dent into the wall. Our experts can fix all these problems related to your shower also. We also repair and refinish fiberglass showers with our Gelcoat glazing and refinishing services. Experts from Warner Robins bathtub can easily re-do the existent color of the whole shower into your favorite color. In case, you occupied a porcelain shower, we can also pay attention to your repair and reglazing problems. Although, shower tiles are durable but somehow for longer usage they show the sign of aging. If you are searching for shower refinish, repair, or our fiberglass repair services, then this platform is ideal for you.
The best part about restoration and refinishing is that your bathtub stays in the same place. When you remodeling your home, by changing one thing, the other adjacent thing is affected. Therefore, if you keep your tub in the same place for refinishing you will not practice this awful, cascading, chaotic effect of flooring, plumbing fixtures, cement board, and perhaps, even more, mess up. When you search for bathtub refinishing companies near me, you will find bathtub refinishing Warner Robins. Our professionals did all the work on-site and the materials including flooring, tile, and other elements are cover-up in place.
However, you can also do it by yourself but you will end up with a lesser finish. For this purpose, you need DIY kits that contain latex gloves, a quart of epoxy with hardener, steel wool, brush, cleaning solution, cleaner/thinner, and safety goggles. The DIY coating is harder than ordinary paint; anyhow, it is not as durable as a professional coating. To protect this, never clean the recoated bathtub with an abrasive cleaner. You can follow these steps:
1. First, clean your bathtub, and take away all caulking.
2. Remove the bathtub valve and drain all hardware, as appropriate.
3. Now cover the area around your tub and open windows for active ventilation in the work area.
4. Etch the area of your bathtub with water and use etching powder to dismal the finish for a new coating. Then rinse your tub.
5. Sand your bathtub while it is wet for further roughing, it will improve bonding. Rinse and let the tub dry.
6. Wipe the bathtub with paper towels to remove all the water, then with a dry cloth to remove paper residue or dust.
7. Apply primer by using a roller, and then let it dry as guided.
8. Now it is time to apply the epoxy coating. Begin it from the sides of your bathtub with a roller. Replace between horizontal and vertical strokes to avoid roller ridges and drips. Move from the tub deck then roll the bathtub bottom. Finish its edges as desired with the help of a sponge brush.
9. Must apply the second coat immediately after the first epoxy coating.
10. Wait for 48 hours to let the tub dry, and at least keep that area ventilated for the first day.
11. Reinstall the valve and hardware. Seal the tub and let it dry overnight before using it.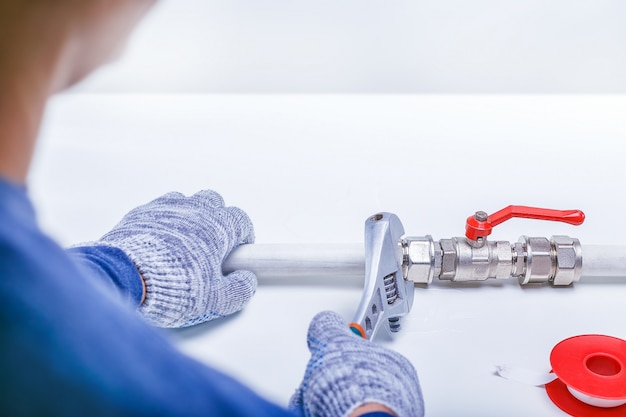 Benefits of refinishing tub
Why you prefer replacement when you have the option of your bathtub refinished? With professional refinishing and reglazing you can get rid of your cracked or outdated tub. Without replacing your old bathtub, you can get the exact feel and look of your tub. Bathtub refinishing provides you the following benefits:
Save your thousands of bucks
You will get a new-looking tub with a new color scheme and decor
Keep a remarkable fixture in your home
Work completes in a minimal time
you from a lengthy replacing process and cleaning up
You can use your tub the same day or sometime the next day after refinishing
You can select the exact color according to your desire